1923
The charter for the Orlando Utilities Commission was created, which established a five-person Commission to serve along with the Mayor of Orlando. The first official meeting of the Commission was held on June 25, 1923, in the board room of the First National Bank. That building still stands at the northwest corner of Orange Avenue and Church Street.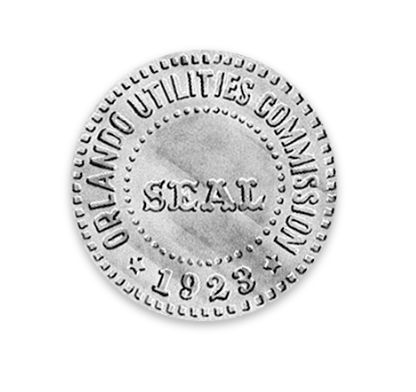 1924
The water plant on Lake Ivanhoe was placed into service with a rated capacity of 4 million gallons per day. Filtered and treated water from lakes Highland and Ivanhoe were the primary sources of drinking water for around 2,300 customers. In 1930, Orlando had begun to boom, and we were serving more than 13,000 customers. Pictured below is Orange Avenue which is now is the heart of Ivanhoe Village.

1934
With funds from the federal government, a project to install underground electric feeder lines was completed. The project generated 250 jobs during the Great Depression—when work was virtually impossible to find. OUC also reduced rates, offering the lowest residential electric rates in Florida. (This photo shows Orange Avenue in today's Ivanhoe Village.)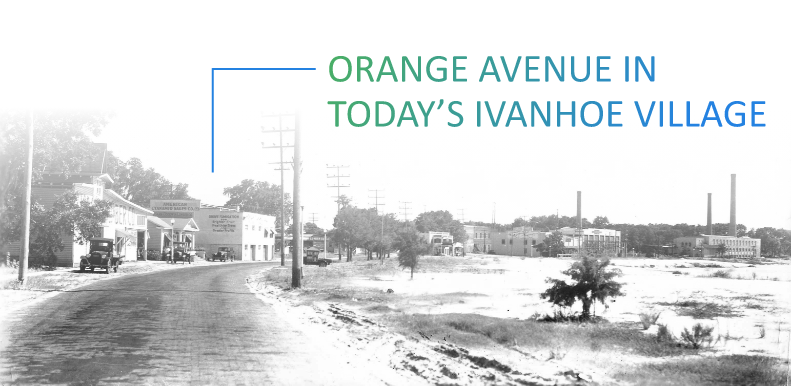 1957
To meet demand of Orlando's growing population of more than 50,000, OUC switched from surface water to well water drawn from the pristine Floridan Aquifer. The switch improved the water treatment process and increased the reliability and efficiency of OUC's water system throughout the service area.
1957
In 1957, OUC presented the City of Orlando with the "Centennial Fountain" at Lake Eola. The fountain, which has become the iconic symbol of Orlando, was later renamed the "Linton E. Allen Memorial Fountain" to honor the community leader who originated the idea.

1960
The Indian River Plant, located between Titusville and Cocoa, went online to power Orlando's growth. Hailed by local media as a "Marvel of Efficiency and Modern Technology," the plant produced the most affordable energy in OUC's history.

1978
OUC helped launch the Florida Municipal Power Agency (FMPA), a non-profit formed by 30 municipal electric utilities, with the mission to provide low-cost, reliable and clean power to their communities and customers. The following year, OUC developed and implemented an innovative power-brokering system that allowed Florida utilities to save $20-$40 million per year by purchasing and selling power based on demand and available generation.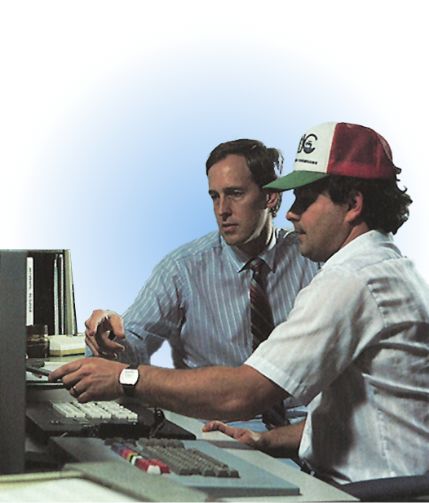 1984
In response to recent droughts and efforts to lower Florida's dependence on foreign oil, OUC launched the Home Energy Audit Program to promote water and energy conservation. It was exactly what customers wanted. On the program's first day, more than 300 customers requested audits to help them save energy and reduce their utility costs.
The American Water Works Association (AWWA) recognized OUC with the first of many "Outstanding Water Treatment Plant" awards for high water quality that exceeds state and federal standards. The award applied to all nine of OUC's treatment plants.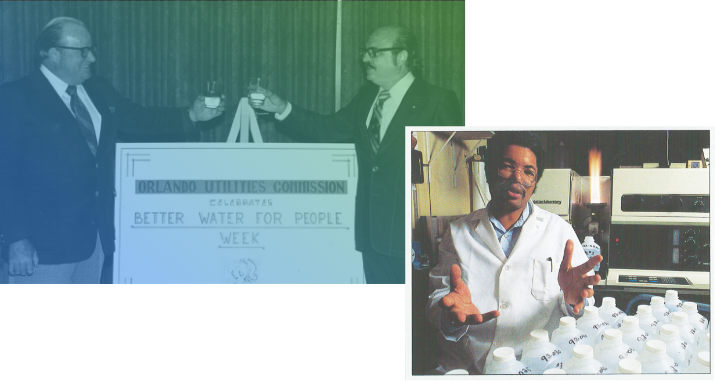 1987
A process that began in 1980, the Stanton Energy Center (SEC) went commercial on July 1, 1987, a few weeks after its namesake, retired General Manager Curtis H. Stanton, gave the order to "roll the turbine" for initial synchronization. The plant became the most fuel–diverse in Florida, with solar farms and landfill gas added as renewable energy sources. Since the beginning, more than 60% of the SEC site has been a dedicated wildlife refuge and habitat.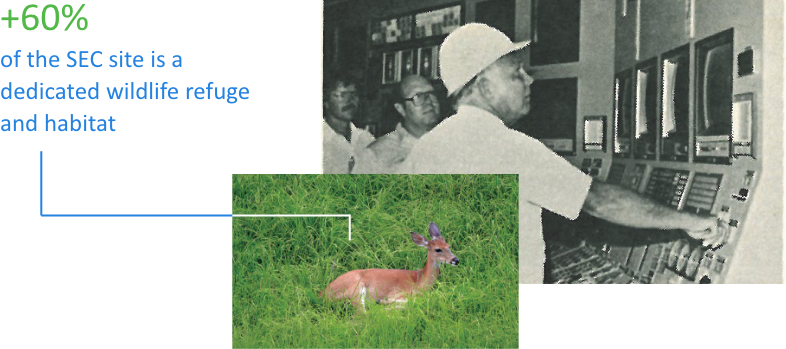 1994
Water and electric service expanded to include the emerging Lake Nona community, just southeast of the Orlando International Airport. Today, Lake Nona is home to nearly 20,000 residents and Medical City which is helping position our region as a hub for high–tech, life sciences and human performance.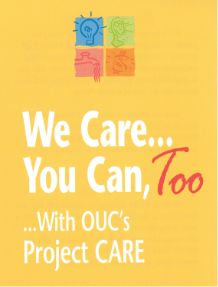 Project Care, an emergency bill payment assistance program, was launched. Employee and customer contributions are matched by OUC to fund the program that helps customers who are experiencing temporary problems paying their utility bills.
1995
Water Project 2000, a comprehensive 5–year effort to expand and upgrade OUC's water system infrastructure was initiated. The project closed five outdated water treatment plants, opened three new plants, and converted four existing plants to the ozone treatment process. OUC took this technology to a new level and introduced H₂OUC which is high–quality, great–tasting—yet affordable—tap water.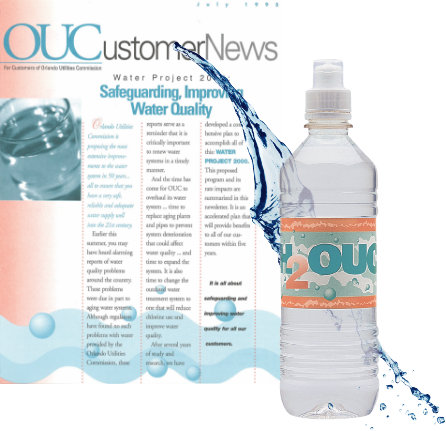 1997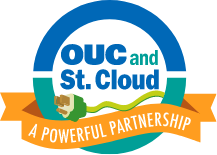 On the threshold of tremendous growth, the City of St. Cloud looked to OUC to provide the infrastructure for reliable and affordable service for its future residents. This powerful partnership was the first of its kind in the state.
A new business line, OUCooling, introduced its first chiller plant to serve the 11 buildings on the 300-acre complex of Lockheed Martin. Chilled water, which is circulated through underground pipes, makes air conditioning systems much more efficient. The following year, OUC installed a chilled water loop to serve buildings in downtown Orlando.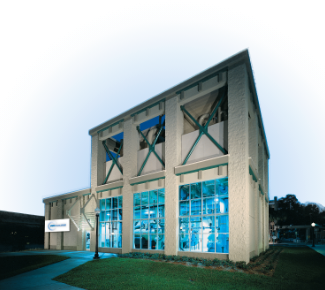 1998
OUC conducted extensive research to determine what was most important to our customers. The consistent and overwhelming response was reliability. As part of our 75th anniversary, Orlando Utilities Commission officially made service reliability part of our name and became OUC—The Reliable One.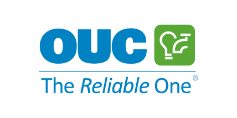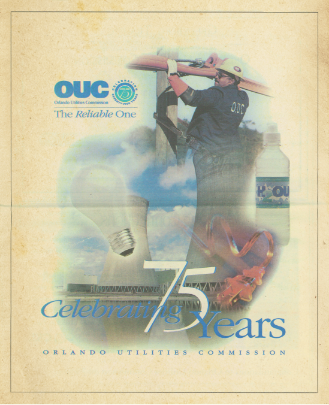 2000
Another new division, OUConvenient Lighting, was established to provide complete outdoor lighting services for a wide spectrum of our commercial customers, including industrial parks, hospitals, sports complexes, event venues and residential developments. The program continues to reduce costs and improve efficiency while providing better visibility.
2004
The summer of Hurricanes Charley, Frances and Jeanne—the most active hurricane season on record—kept OUC in high gear. Line workers routinely worked 16-hour shifts and braved dangerous conditions. Their efforts safely restored power to affected customers at a faster rate than neighboring utilities. Over the course of the three storms, OUC replaced 570 poles, 453 transformers and 44.2 miles of wire.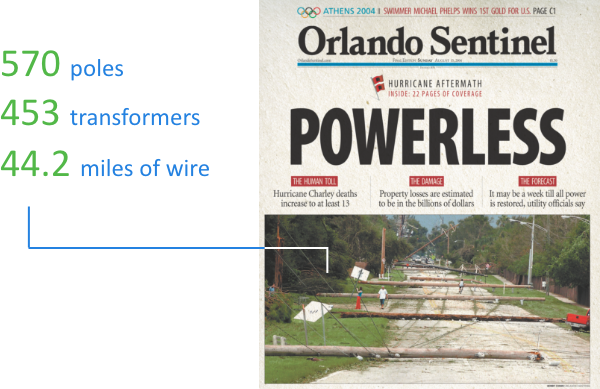 2008
When the expansion of State Road 408 required land that OUC was using as a parking garage, several options were considered before deciding to construct a new adminstration building. Designed to meet requirements for Leadership in Energy and Environmental Design (LEED) Gold Certification, Reliable Plaza earned the title of "The Greenest Building in Downtown Orlando."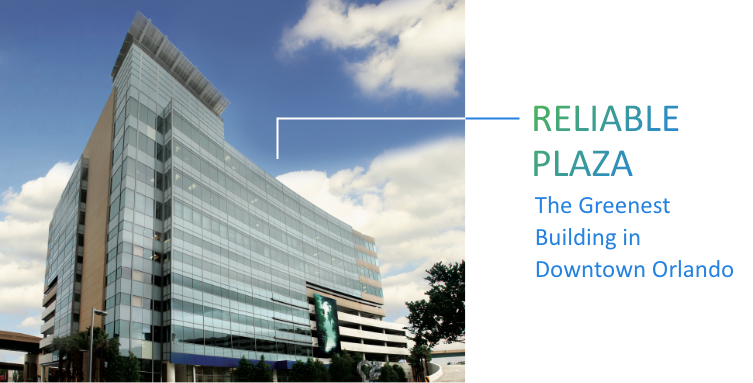 2013
OUC developed Central Florida's first Community Solar Farm at our Gardenia facility, giving customers the opportunity to subscribe and receive the benefits of solar energy without the hassle or upfront costs associated with installing it.
Customer convenience was optimized with the launch of a new, mobile-friendly website, the addition of 500 third-party payment locations, the implementation of an automated phone system and the deployment of digital electric and water meters. This was followed-up with Power Pass, a pay-as-you-go program that allowed proactive monitoring and budgeting. The goal of all these upgrades was to provide customers with easy, 24/7 access to resources and real-time usage information.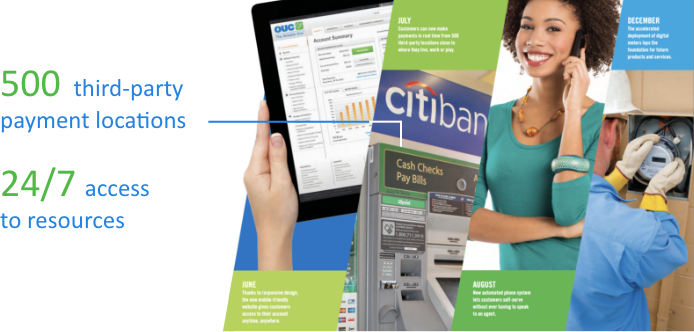 2017
The floating solar array, the first one installed in the state, is one example of research and development being conducted at the Gardenia Innovation Lab. The lab is home to OUC's microgrid project which includes energy storage technology and various types of electric vehicle charging stations.
2020
OUC helped the community during the economic uncertainty that resulted from the pandemic and stay-at-home orders. We waived disconnections and late fees and developed a $12.1 million COVID-19 relief package for bill payment assistance.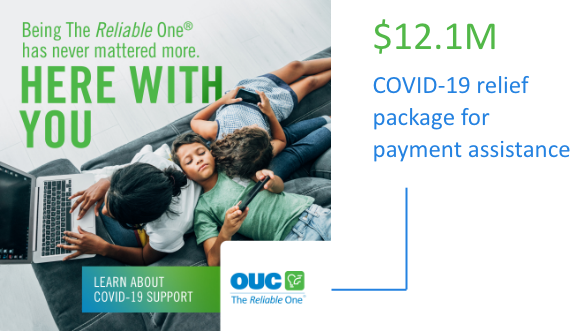 We announced our intent to achieve Net Zero CO₂ emissions by 2050, the first utility in the state to set such goals. Our plan includes increasing the use of renewable and clean energy resources with the Harmony and Taylor Creek solar farms along with transportation electrification, such as the downtown Orlando LYMMO bus fleet.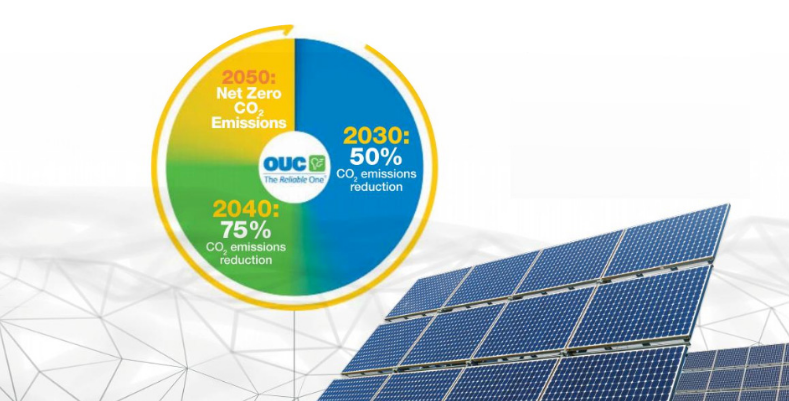 2022
OUC aquired the Osceola Generating Station to advance our transition to clean energy sources. This natural gas-fired power plant has three separate turbines, or peakers, that can be powered up or down in just mintues, allowing us to better manage the fluctuations in solar energy production caused by cloud cover.
2023
Robinson Recharge Mobility Hub opened with 21 high-speed chargers, one of the largest charging stations in the state. Convenient access to chargers will encourage more EV ownership and reduce CO₂ emissions. The hub is part of OUC's $45 million commitment to innovative electrification programs that support Central Florida's leadership in EV readiness and adoption.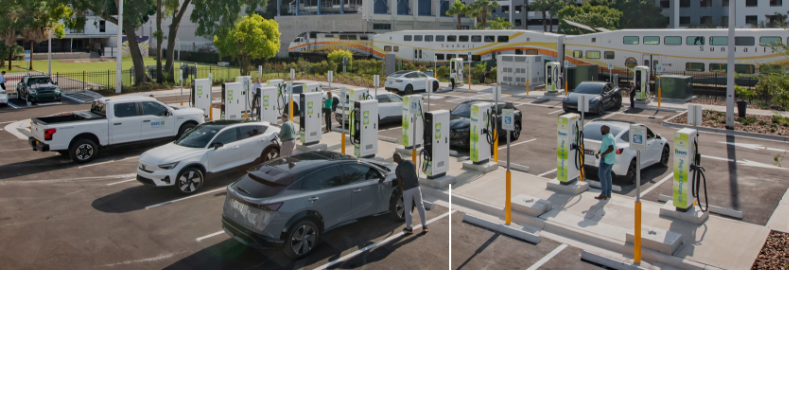 Interested in learning more about the
innovations that defined OUC's first 100 years?
A Century of Impact
OUC was created a century ago to serve a rapidly growing city. While so much has changed, galleries of photos and stories show how much we've grown together.